…You come out with campaigns like Amazon!
Yesterday I received some 60+ messages on Independence Day promotion! And I am not even counting the emailers and notifications. These were just SMSes that I received despite my number being registered under DND! Yet the only campaign that I remember or that enticed me to browse more was of Amazon India.
A global brand implementing such a fantastic local campaign, isn't it amazing? No "Patriotic Discount" or "Up to 71% Off", no "Freedom From Shipping" or "Freedom Of Shopping", yet a campaign that grabbed many eyeballs and love from all.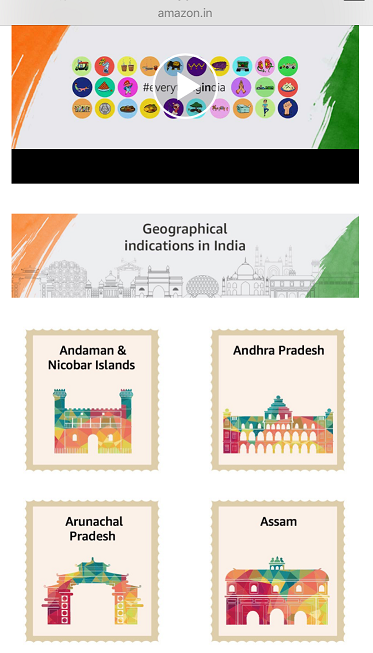 ---
So what worked for this campaign? The answer is very simple and something that we all know of but do not necessarily implement:
Context
Connect
Commerce
Customer
The campaign was quite contextual, delivering the right message to the right audience at the right time and had a very local touch to it.
From Awesome Assam to Full Of Surprises Chattisgarh, it highlighted the diversity of India very beautifully and connected with the audience from almost all parts of the country.
Apart from being informative, there was a definitive call for action for commerce. With state wise curated collections of food, ethnic wear, art & craft and literature & media, it was a joy to discover some products that one wouldn't have otherwise known existed at Amazon.
But most importantly, the thing that stood out for me was the fact that Amazon, a global brand understood its local customers wonderfully well, their Indian marketing team did a great job of not copying what others are doing but came out with something so uniquely tailored to India.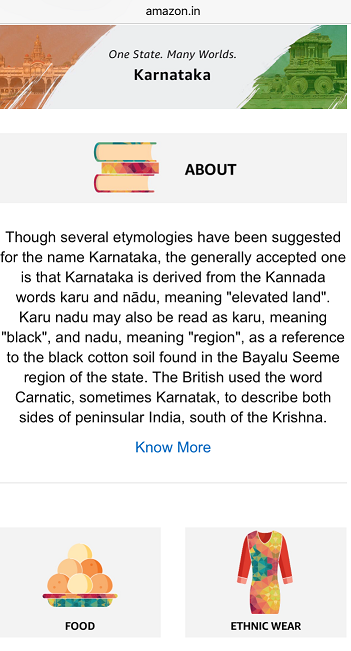 Understanding customers — something that we all speak of many times but in reality how many of us actually spend time in understanding our customers for real?
How many of us try to empathize with the needs and experience of our users?
Let's think honestly and evaluate — how many of us fuss over competitors more than our customers? When we design a campaign, many spend time and effort in figuring out what the competition is doing, tracking competition is not bad but wish similar effort would have gone in tracking the customers too.
If you liked this post and my views on spending more time in understanding the customers, then do let me know about the same by clicking the "clap" button below. Thank you for reading.