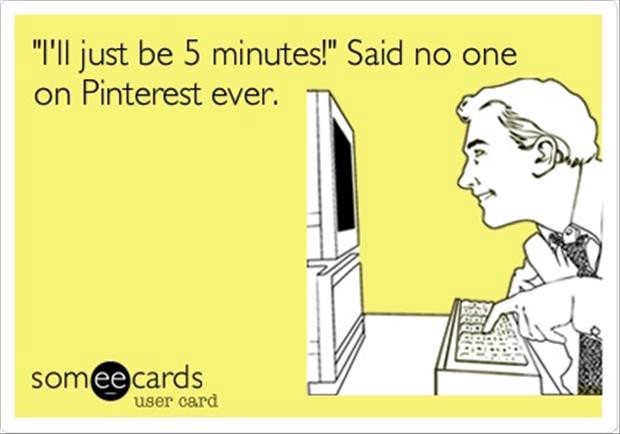 In this bed-ridden phase since last two months, I have been trying to divert my mind to things that I used to love to do but haven't been able to pursue due to paucity of time. And one such long lost love for me was— painting. There was a time when I was very passionate about colors and canvases, have tried to experiment with different forms of art on my own, always wished to learn it properly but like many other things in life, this one also never moved up in my priority list of to-dos ever.
This time, I thought to bring this passion back to life, at least till I don't go back to the same old routine of work and child and home and etc. etc. etc. Though physically it's very difficult for me to try painting these days but resource wise it's just so easier and simpler. Thanks to technology, learning anything new is possible anytime, anywhere with tonnes of ideas and inspiration available all over internet.
From Udemy to Coursera to Youtube, there is just no dearth of online resources on how-tos and diys but the most surprising platform that caught my attention for this category was Pinterest. I am having an account on Pinterest for years now, have been partly active too but somehow Pinterest never gained that kind of prominence on my digital browsing time as Instagram or Youtube. And man, was I missing out on something? Absolutely yes!
Pinterest may not be a mainstream social media site for many but for certain target segment, especially the creative folks, it's like a treasure and one of the most powerful resources on internet.
I am not surprised with statistics of 60% of their 150 million active users being women but if you think the platform has only women-centric content, then you're as wrong as I was until few weeks back. Pinterest has equally rich content for men as for women. Books, fashion, travel, recipes or decor, you name it and the site has tonnes of rich visual content around these.
As of now, I think I am officially addicted to Pinterest and it has already become my go-to site to get ideas and inspiration for painting. To add to these, what I love more about Pinterest is that it inspires you to create more as against other social sites where you always end up consuming more.
But the more I am using the site, the more the marketer in me is craving for better user engagement and newer features in it. So Pinterest, as a hyperactive user here's a quicklist of my suggestions that I would love to have, though I do remember reading it somewhere that you necessarily don't believe in building features for a niche target segment. Still let me express my wishlist as I am totally in love with you these days 🙂
Filter on right needs more prominence. You know when I search for something, say "madhubani painting", segregating the search results based on pins, boards or people is an important filtering criteria for me. For e.g., I wanted to specifically follow curated boards of madhubani art and it took me some time to figure it out through that filter icon. Maybe I am too used to the Instagram or Facebook kind of filtering but I think Instagram filtering between people vs tags is good and prominent. What I loved in your filtering is the sub-categories that come after the search results.
Rearranging needs to be simpler. I mean rearrange to the world is simply drag and drop, why not allow the same at Pinterest? I am a heavy user of Pinterest on phone and not on web. When I try to rearrange the sequence of the boards, I figured it can be done after 4 clicks and that too with pre-decided sorting criteria, i.e., "most recent", "A to Z" or "same as web". Why not just allow me to decide my own sequence? Also, how do we rearrange pins in app? At least I have not been able to figure it out even after scouting your help section. I felt the deep need of it when I was referring to one particular image that was down in sequence as my reference for a painting that took me multiple sittings to complete.
Multi selection of pins would be great. Life will be much easier if I can select multiple pins at a time and do delete or move all at one go. Currently going to each pin and doing it one by one is quite time consuming.
Allow users to add sub filter criteria in visual search results. Your visual search feature is awesome and you totally dominate the Google image search result these days. More on it in my next post about some hidden gems of Pinterest. Yet to understand more on the basis you are selecting the sub filter criteria but for certain set of images, especially the Indian style of painting, the sub filtering criteria is not sufficient. (I am giving example of Indian style of paintings only as I don't have much idea on other art forms yet).
Certain marketing initiatives like influencer marketing would be great. You know, even though I am quite an active person digitally but I have missed to notice so many new features on Pinterest. Some of the new additions are great, if only I would have come to know of it beyond emails. For e.g., you actually have so many digital influencers active on your site, but I am not sure how many of them have been actively promoting or mentioning your new features in their own network. While browsing for arts, I found some of the big names from Indian artist fraternity using Pinterest, whose updates I follow on other sites but I never knew they are active on Pinterest and have such beautifully curated boards there. Some have even posted how-to tips & tricks but none of them have cross posted it anywhere else. Influencer marketing has done wonders to some, I think it would work well for Pinterest too especially for categories like arts, food and decor.
Hope to get some more awesome features on Pinterest soon. In the meantime, as I mentioned above, I am in love with it and it has helped me a lot in keeping myself creatively engaged in this immobile phase of life.
So all you creative folks out there who are not active on Pinterest yet, try Pinteresting, it's addictive 🙂