A couple of weeks back, I was in urgent need of a moisturizer and everything was closed due to lockdown except for essential services. To add to that, I have relocated to a different country recently and I am hardly familiar with my surroundings yet. I went to a shop nearby that had slots allotted to us hoping I will find one of the known brands there. I had a few minutes to browse the store and pick up something before the slot was over. With most of the labels here being in either German or Hungarian, I generally rely on Google translator for help but even that was giving trouble due to flaky connection. I couldn't spot any familiar product on the shelf. I kept on trying to read different product descriptions with the help of the translator until I spotted this: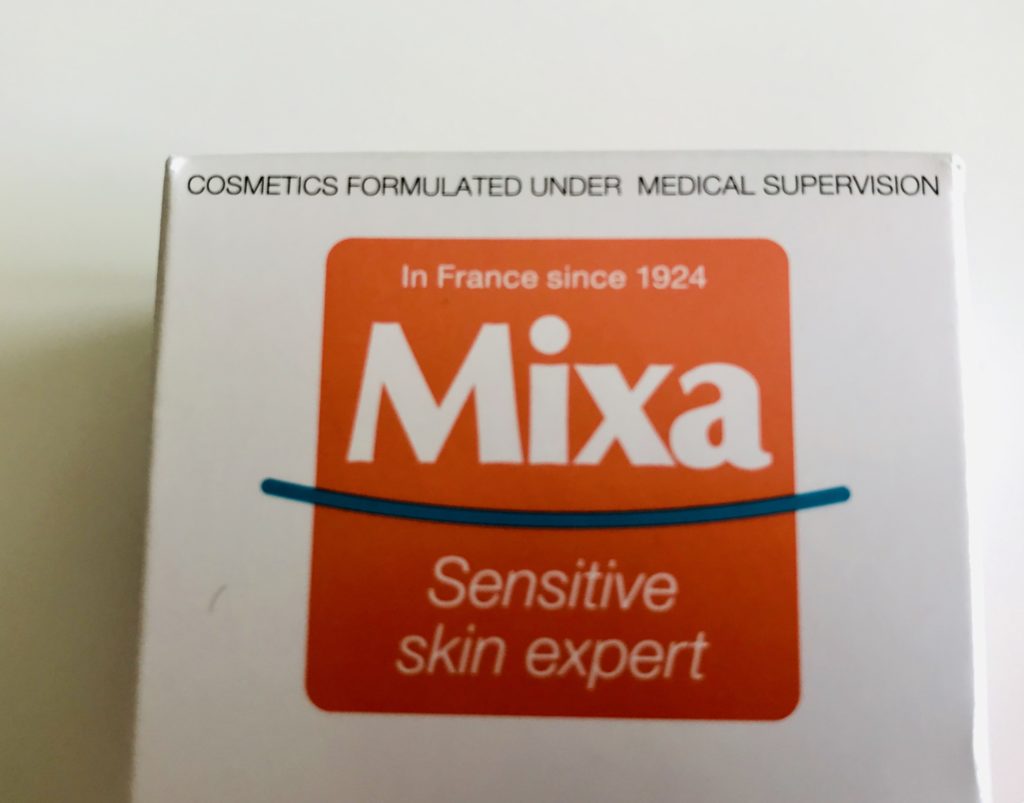 We live in a world with an abundance of choices these days, but when it comes to my own shopping behavior and that too of personal care products, I am not the adventurous one who tries out new things quickly. I generally stick to the tried & tested ones.
I had never heard about Mixa earlier. But the two things that caught my immediate attention were – "since 1924" on top and "L'Oreal" on the bottom. Suddenly this new product seemed to be an acceptable choice amongst all unknown names displayed including the ones on the "bestseller" shelf.
If it would have been a normal day, the least I would have done is googled the name or checked a couple of reviews before buying it. But that day, it was a quick purchase and I didn't have the luxury of time to hit the search button. So instead of click on my screen, I went for a direct swipe on the machine.
On my way back home, the marketer in me couldn't help but evaluate my own purchase behavior of a personal care product whose even basic descriptions I couldn't read.
In this infinite-information-at-our-fingertips age, where we turn to our devices every micro-moment for even the smallest of purchase decisions, buying something totally unknown for a conservative consumer like me was worth wondering.
But wait a minute, did I really buy something unknown? No. The familiarity with the word L'Oreal written in one corner somewhere influenced my purchase decision.
I have been into the marketing industry for 17+ years now and I have been a digital evangelist since the beginning of my career. A lot has changed in the marketing landscape between then and now. With a constant focus on growth hacking, fast-performing campaigns, instant ROI, incidences like these are a quick reminder of how the focus on building a brand can never be outdated when it comes to marketing.
• Brand builds credibility
• Brand creates trust
• Brand adds value
• Brand brings loyalty
• Brand influences action
• Brand helps in acquisition
Building a brand can not be quick, but its impact lasts for long.