Many a times while conducting sessions on product marketing, I have audience profiles mix from both B2B and B2C organizations and more often than not, the standard assumption that I get to hear from these professionals would be:
I would like to learn "Linkedin Advertising" in detail as I am from B2B background and vice versa, i.e., I would like to learn "Facebook/Instagram Advertising" in detail as I am primarily from B2C background.
This I hear many times. When I say, many times, I really mean many-many times.
When I probe further and ask which digital channel do you think a brand like Mercedes Benz should advertise on? The answer in almost all sessions have been – it's a B2C brand and hence Facebook.
It's amazing to encounter this channel wise categorization time and again, this belief that LinkedIn is for B2B products and Facebook/Instagram is for B2C products. On a broader level, they are not wrong, that's how these products have been positioned in the market – LinkedIn for business networking and Facebook for social networking.
But then we discuss case studies like this or this. How for a brand like Mercedes that needed to target the affluent segment, the information and "relevant targeting" options for their segment were available more on LinkedIn. And how a marketing professional like me ends up engaging with the content of HubSpot or MailChimp even on channels like Facebook or Instagram where I am "not" there for any professional networking.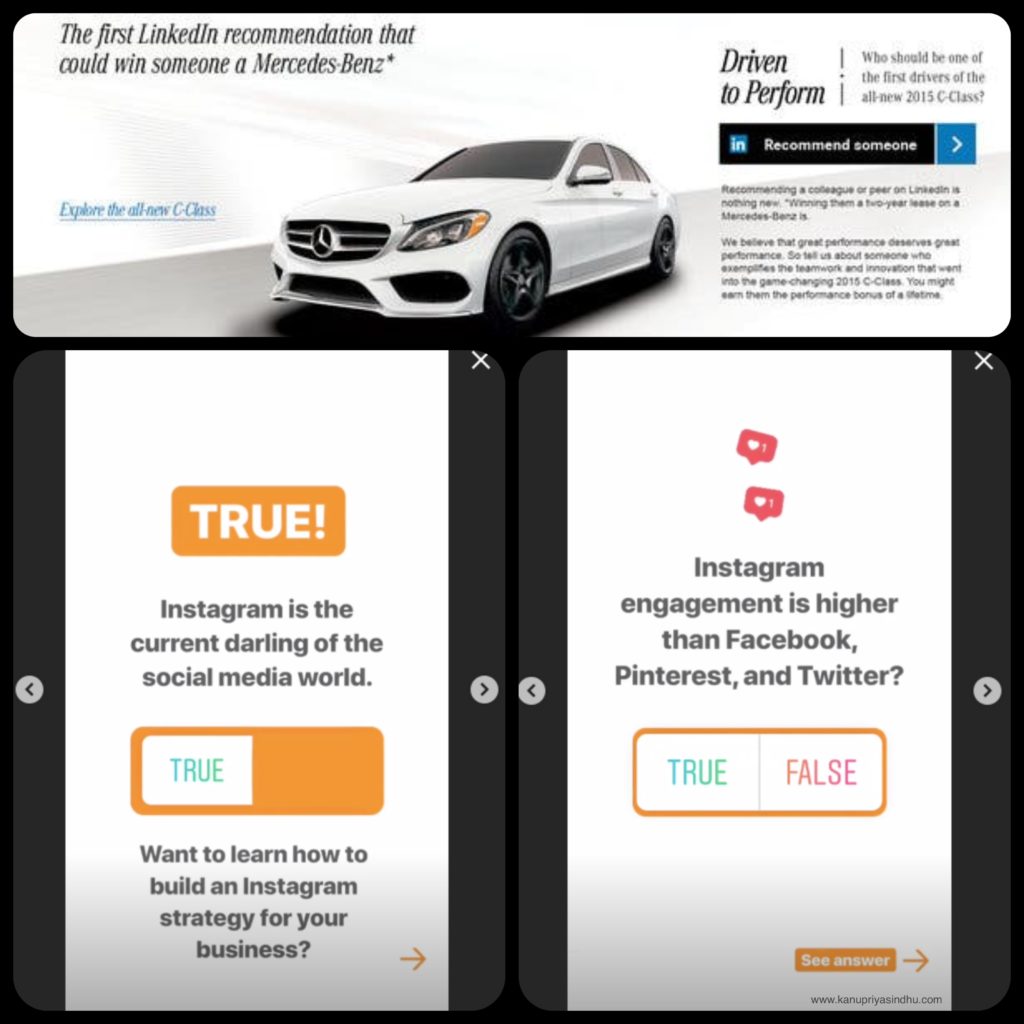 When it comes to marketing in today's era, where the thin line between our browsing behavior of personal and professional content at home or work is diminishing, where the amount of information that we are leaving on each platform varies, this channel wise assumption actually doesn't hold much significance now.
More than the positioning of the channel, what is important is to go back to the basics of marketing which starts with:
– Who is my target audience?
– Where do they hang out?
– Where can I reach them more effectively?
– What kind of message would resonate with them on each channel?
– When is the best time to approach them?
The moment you will shift your focus from channel segmentation to audience segmentation, you will automatically get clarity on where you can target your audience better.
In fact many a time, you will end up doing multi-channel marketing, select your channels wisely. Of course, run after the obvious ones but don't abandon any channel just because it has been positioned in your mind as B2B or B2C. If your audience is there, it's time for you to think why not?
Before you think of channels, think customers.